As winter descends on the Adirondacks and the lakes, ponds and streams freeze over, they'll be dotted with ice fisherman. If you're thinking of joining them here are some basic tips that will keep you warm, properly geared up, and out of trouble with the New York State Department of Environmental Conservation.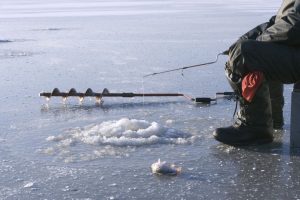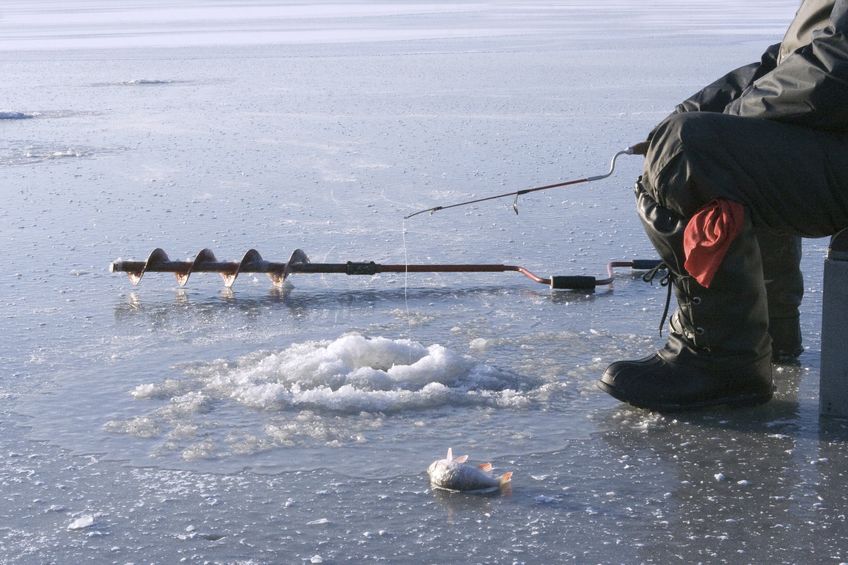 Be Ready for the Big Chill
It goes without saying that you need to dress warmly. If you're punching a hole in the ice, dressing in layers is important so you can avoid working up a sweat and exposing yourself to hypothermia. Because you're on the water, bring a spare set of clothes and wear knee-high, insulated winter boots — wet clothing isn't an option! Ice cleats and traction devices can also help you stay upright on the ice. For the sake of your eyes, don't leave your sunglasses in the car. A sunny day sitting on a big, reflective block of snow and ice will give you a headache in no time.
Keep a Close Eye on the Weather
Before you plan a trip, check the local weather to make sure there's no heavy snow or high winds in the forecast. Frozen lakes in the winter will test your outdoor endurance on a good day. Strong winds and heavy snow in the forecast are a sign that it's not the best day for ice fishing. Wait until the weather outlook is more stable and the winds are calm.
Visit a Local Adirondack Tackle Shop
If you have questions about anything from the thickness of the ice to which bait to use, the local tackle shop is your best resource for all things ice fishing. If you're a novice the shop is also a perfect spot to find an experienced guide or even a new fishing buddy to show you the ropes. Remember that it's important to support local businesses in the Adirondack community.
Regular Fishing Gear Won't Cut It
They don't call ice fisherman "hard water anglers" for nothing. The rod and reel you use in the summer aren't up to the rigors of ice fishing. Whether you're using tip-up lines or jigs you need line and rods specially designed for ice fishing. Like all sports and hobbies, the accessories and choices for equipment can be overwhelming. Check in at the local tackle shop and they'll get you outfitted appropriately.
Be Prepared to Chip and Drill
Ice fishing means there's work to do before you even put a line in the water. The ice cutting gear ranges from spud bars, which are essentially big chisels, to manual and gas-powered augers. While the augers make easier work of fishing holes, the spud bars are good for chipping the ice to test thickness and strength to see if it's safe. There are a lot of Adirondack fish stories about the big one that got away. With that in mind, make sure the hole in the ice is big enough for the fish to fit through.
Know the NYSDEC regulations for the Adirondacks
Everyone who fishes in New York needs to get a fishing license at 16 years old. You can get a NYS fishing license at plenty of locations and online at the NYSDEC web site. While you can keep a copy of licenses purchased online on your smartphone, print out a hard copy for ice fishing. Most smartphones tend to shut down when exposed to cold weather over long periods of time. The rules and regulations for fishing can be extensive and there are specific regulations for ice fishing. These range from how many and what size fish of each species can be taken in a given day. These rules, and even licensing requirements, can also vary depending on the body of water you are fishing.