Twin Ponds Preserve is a unique opportunity to own land within an untouched piece of the Adirondack Park. For the first time, ready-to-build home sites are available in this pristine parcel of wilderness, including waterfront property with up to 1,400 feet of shoreline and plots with deeded lake access. These ready-to-build properties are secluded, yet easily accessible from major metropolitan areas, and close to endless opportunities for outdoor recreation.
Untouched Adirondack Wilderness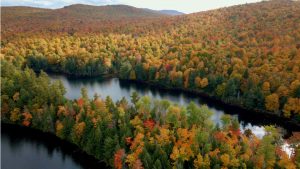 Twin Ponds Preserve is located within the 6-million-acre Adirondack Park, of which 45% is constitutionally protected as "Forever Wild". The Preserve occupies 4,300 acres of the Park and hosts an extraordinary ecosystem of flora and fauna, as well as 500 acres of water, a unique floating bog, and miles of maintained hiking trails offering panoramic vistas of the neighboring lakes and mountains.
Private Lake Access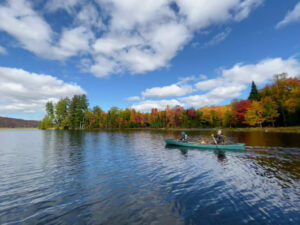 Twin Ponds Lake is a completely private waterway with no public access. It is also one of the few motor-free lakes in the Adirondacks, offering seven miles of shoreline and 500 acres of water for paddling, swimming and fishing. Regarded as one of the most legendary cold-water fisheries east of the Mississippi, Twin Ponds Lake boasts a dense reproducing heritage strain trout population, ideal for catch-and-release fly fishing.
Nearby Recreation
In addition to miles of hiking, biking, paddling and fishing, there are several ski mountains in the area, including Titus Mountain, just 10 miles away, and Whiteface Mountain, 60 miles to the south. There are also three golf courses nearby, including two 18-hole PGA Championship golf courses at Malone Golf Club, and another more relaxed 18-hole course at Highland Greens in Brushton NY.
Accessibility
The Twin Ponds Preserve properties are miles away from ordinary, yet still easily accessible from major metropolitan areas. The Preserve is located near Malone NY, less than an hour from the Adirondack towns of Lake Placid and Saranac Lake, and just two hours from Montreal. Lake Clear Airport is 30 miles away, and Plattsburgh International Airport is an hour drive.
Ready to Build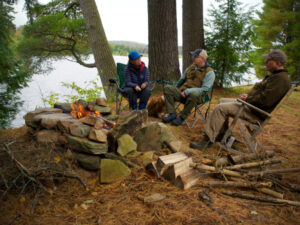 All of the property in Twin Ponds Preserve is build-ready, registered land that has been approved for immediate home building. In addition, each lot has road access, underground electricity, and high-speed internet connectivity. You can learn more about easements, covenants and deed restrictions by contacting us.
View our Twin Ponds Preserve Property Listings
Waterfront lots average 7 acres with 500 feet of shoreline, and parcels of 5-20 acres with deeded lake access start at just $49,000.