If you love the outdoors, a second home in the Adirondack Mountains can provide you with the getaway that you have always dreamed of having. While there are plenty of year-round activities to enjoy on your Adirondack land, these are the best ways to use your Adirondack property in winter.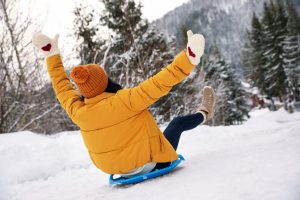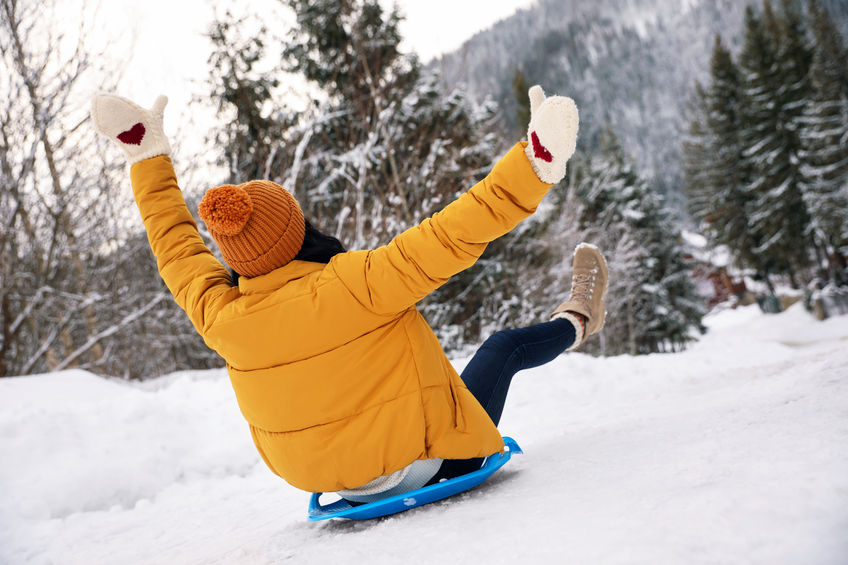 Sledding
A family-friendly activity, sledding is such a joy because it brings out the kid in all of us. If your piece of Adirondack land is hilly, you can sled right in your own backyard. If your land is flat, look out for parks, sledding hills, or golf courses where you can go sledding.
Snowmobiling
The Adirondacks have some of the best snowmobiling in New York, with Saranac Lake, Lake George, and Lake Placid drawing legions of winter tourists to hundreds of miles of trails. Interconnected trail systems make it easy to take your sled from your land on a secluded ride, or put together a big group excursion.
Cross Country Skiing
This easy-to-learn winter sport is popular, family-friendly, and loads of fun. Ski across frozen lakes, explore your acres of land, or see a new side of the Adirondacks on miles of dedicated trails.
Snowshoeing
In winter, your favorite summertime hiking trails can still be traversed with snowshoes on. Snowshoeing is a great way to stay active in winter while gaining a new perspective on the Adirondack land you love! The Adirondacks deliver over 2,000 miles of snowshoeing territory. Whether you want a quick morning stroll or a serious backcountry hike, there are plenty of exciting options.
Ice Fishing
Test your mettle by ice fishing on Adirondack lakes. It's a fun way to improve your fishing skills, challenge yourself, and stay active during the long winter months. Try your luck on your own piece of Adirondack waterfront property or explore the many public lakes and rivers that allow ice fishing. Before you grab your rod, check the regulations. While state fishing regulations affect most Adirondack ice fishing spots, some bodies of water have special regulations. These may prohibit certain fishing methods, sizes of fish, or even your ability to keep the fish (catch and release only).
Take Advantage of Owning Adirondack Property
Having a dedicated parcel of your own Adirondack land is cost-effective and accessible all year round. These Adirondack properties for sale are perfect for cabins, camping, or even parking a tiny house. Enjoy each season and the endless amount of fun the Adirondack park has to offer. Contact us to find your perfect piece of land today.