Making your home in the Adirondacks is a wonderful way to experience the natural beauty and outdoor lifestyle that mountain living offers. But like any change of address, there are some basic ideas you should know to make the transition and daily life easier.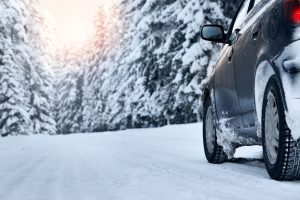 Get an Appropriate Vehicle
It's not news that the Adirondacks get a lot of snow so a four-wheel drive or at least an all-wheel drive vehicle is a no-brainer. Make sure the tires are suitable for bad weather and rougher terrain. Also, it's wise to consider a truck with a large bed for hauling supplies and larger items. Big-box stores probably aren't delivering that new freezer to your front door.
Understand How Distance Impacts Travel
A quick trip to the store isn't always an option in the mountains. You'll need to get more organized by making lists and prioritizing errands. During bad weather be prepared to be home for a few days and always have adequate supplies stocked. If you're a commuter, learning different routes and knowing how long trips can take in all kinds of conditions is important.
Keep Emergency Supplies on Hand
In the event of an emergency, having a well-equipped first aid kit is invaluable. It may take a little longer for help to get to you than someone who lives in suburbia, so being prepared for the worst is the best policy. For people who need prescriptions filled regularly, keep a close eye on refills and your ability to get to town or the P.O. Box to pick them up.
Build Ties With the Community
Just because you can't see your nearest neighbor's house, doesn't mean communities in the Adirondacks aren't tightly knit. Folks in mountain towns are friendly and will help you in any way they can. Get involved in community organizations such as the volunteer fire department or VFW and support local small businesses whenever you can. Remember that you and your neighbors are a support system for one another.
Dress For Success in All Kinds of Weather
Just like in corporate America, wearing the right clothes in the mountains will pay off. You won't get a promotion, but wearing appropriate outdoor gear means you won't get frostbite either. The same goes for layering clothes as the weather can be unpredictable. One day it will be 60 degrees and sunny, the next will bring a snowstorm. When shoveling snow after a May storm, a good sense of humor and wearing a smile also helps.
Learn How Wells and Septic Systems Work
Mountain homes are generally far enough off the grid that wells and septic systems are common. It's important to learn how these systems are operated and maintained to avoid problems that are expensive to fix. Also, keep in mind that just because you're in the mountains doesn't mean the water supply is pristine. The EPA recommends annual tests of private wells to ensure there are no contaminations that can impact your health.
Handle Wildlife and Pests
Conversations about spring in the Adirondacks all eventually get around to when the black flies will come out. It's a fact of life that from mid-May to late June or early July these pests are active. But you can get the better of them by wearing long sleeves and pants and using insect repellent containing DEET. They are much less active at midday, so plan outdoor activities around their schedule is an easy workaround.
When you live in the woods bears, raccoons, and other critters are sharing your property. Most wildlife issues occur when you offer them a free lunch. Seeds from bird feeders, grills, and garbage cans are easy targets for wildlife and need to be cleaned up and secured. This will keep unwanted interactions at a minimum and keep your property safer.
Create Your Own Power
When the power goes out, sometimes it takes a little longer for power to be restored in remote mountain areas. Having a backup generator and plenty of firewood keeps you powered up and warm. Make sure generators are operated outside with plenty of ventilation and follow the guidelines in the manual. For mountain residents, firewood is a local commodity. You'll be splitting and stacking like a pro in no time.
Ready to Make the Transition?
Our team can help you find the perfect piece of Adirondack property as well as guide and assist you on the ways of the land. Contact us today to get started!